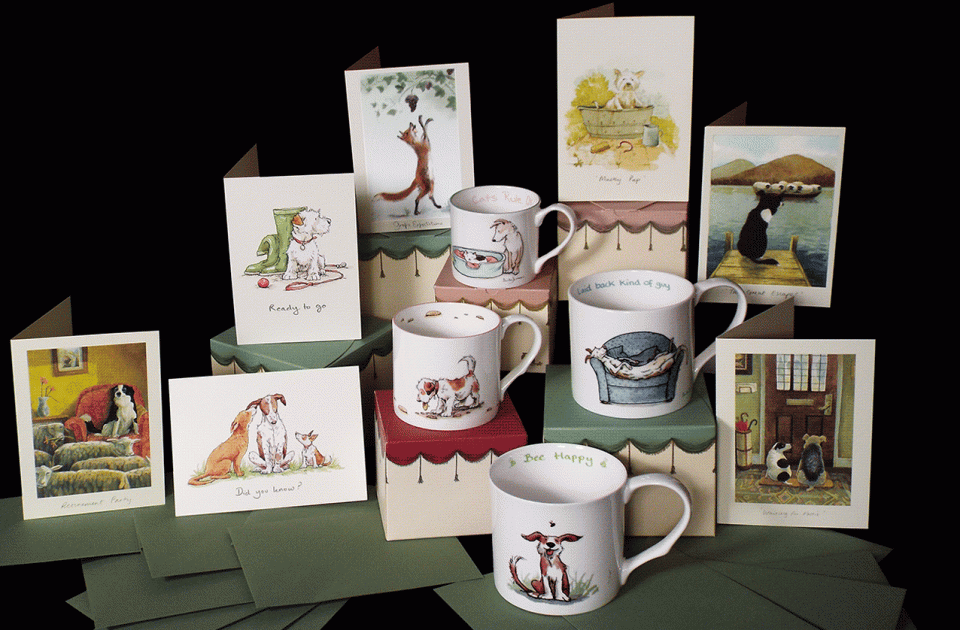 Ideas for gifts for dog owners
Two Bad Mice have a wide range of cards and gifts for dog lovers by contemporary artists; in this section the strongest works are by Anita Jeram and Alison Friend.
Anita Jeram, who illustrated "Guess How Much I Love You", has a prolific quirky sense of humour. The "Laid Back Sort of Guy" Mugs with matching cards make ideal gifts for men, another gift set, Bee Happy, has been a perennial best seller for many years.
Alison Friend seems to have a deep empathy with dogs that will make ideal gifts for dog owners as well as being very funny. We need to make some Alison Friend mugs!
Showing 51–95 of 95 results
Showing 51–95 of 95 results