Made to Order in Britain for you
We are working with Duchess China (stoke on Trent, England) to provide our customers with a made-to-order bespoke service. Customers can cross images from our library of blue and white transfers on to a selection of "whites". Whites are the undecorated ceramic bowls, mugs and tiles.
There are draw backs.
Products that are made to order will take a few weeks to reach you
They are not gift boxed
There has to be a minimum order value of £100 plus postage
This is an example of the sorts of product you could order crossing one transfer (Swan No 5) with a selection of mugs and bowls.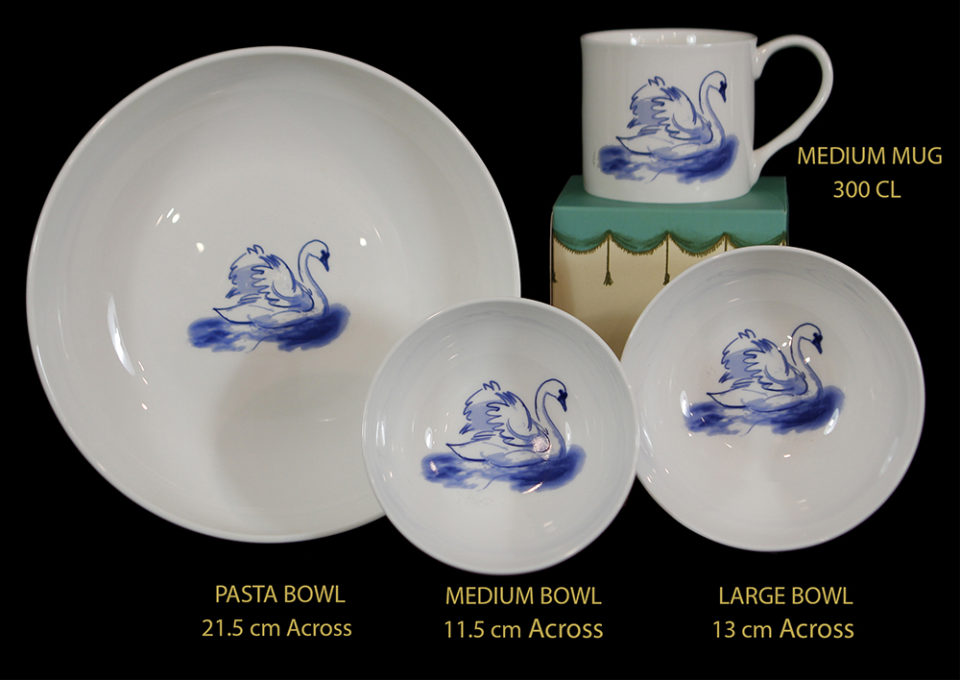 It would also be possible to tile your kitchen with the same Swan images. Maybe in a pattern like this?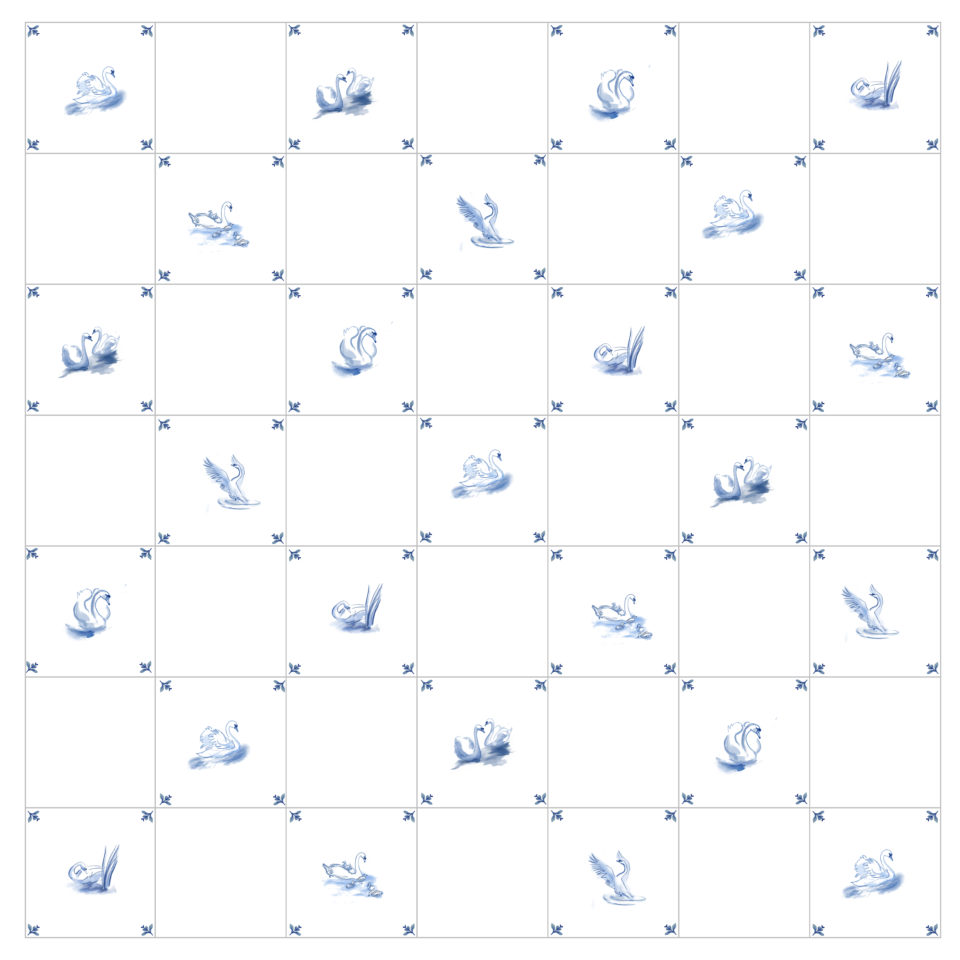 Of course not everyone wants Swans. Customers can choose for a big selection of blue and white images that have been divided into ranges. Here are some links to help you discover and become familiar with the choices available
These images can be crossed with "whites" that we have chosen for this service. (Whites are the undecorated shapes available in the range)
These links will help you discover the bespoke made to order products that are presently available