These cards and gifts have special features that make them suitable for bird watcher. For instance we have chosen birds that visit the bird table. On the back of the cards we have written descriptions about the ecology and folk law associated with the birds. Read in our blog about how they were designed .
you might also like to look at the butterfly cards in the Nature Notes series
We have divided our ornithological ranges of cards and gifts into section. These are the links to focus your "ideas for bird watchers" searches.
Ideas for Ornithologists (Coloured Ceramics)
In the coloured cards and ceramics link above you will find how to purchase our coloured bone china mugs and bowls.
The ceramics are packed in gift boxes
Ideas for Bird Watchers (Greeting Cards)
We have a good selection of cards featuring many of the garden birds that are attracted to the bird table. Again these will be found using the coloured cards and ceramics link
Our cards are especially interesting as they include a text description of the birds ecology on the back, and information about the bird's folk names and folk law
Another stationery item are our memo pads for shopping list or to put beside the telephone.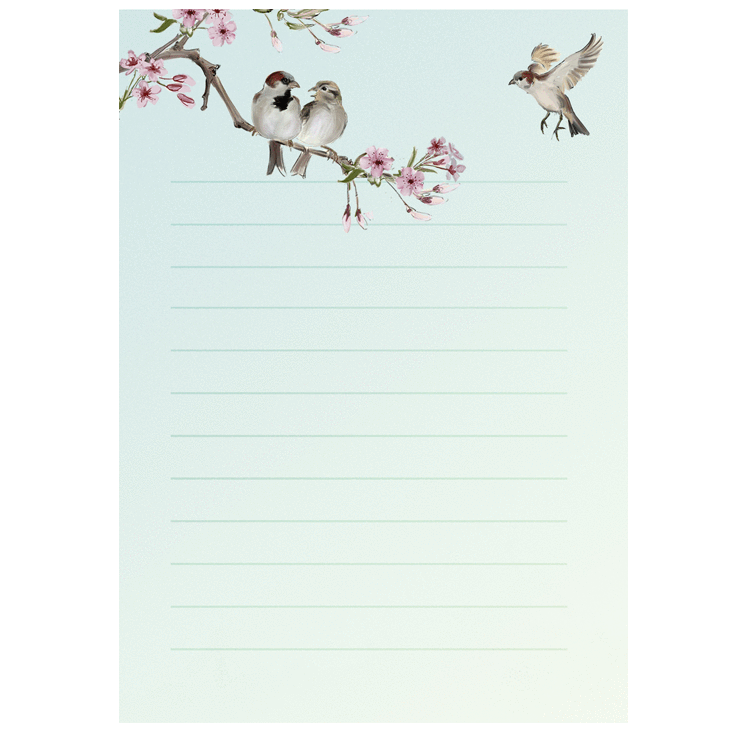 Bespoke Ideas for Birdwatchers (Made to Order Products)
Bespoke products have to be made to order at our factories in Staffordshire. For this reason they will take a few weeks to make and there are minimum order value requirements
WE have ranges of blue and white birds which can be put on to a selection of whites; Bowls of various sizes, different mug shapes and tiles or cork backed ceramic coasters. For instance thee swans are put on to a variety of objects and they make a set.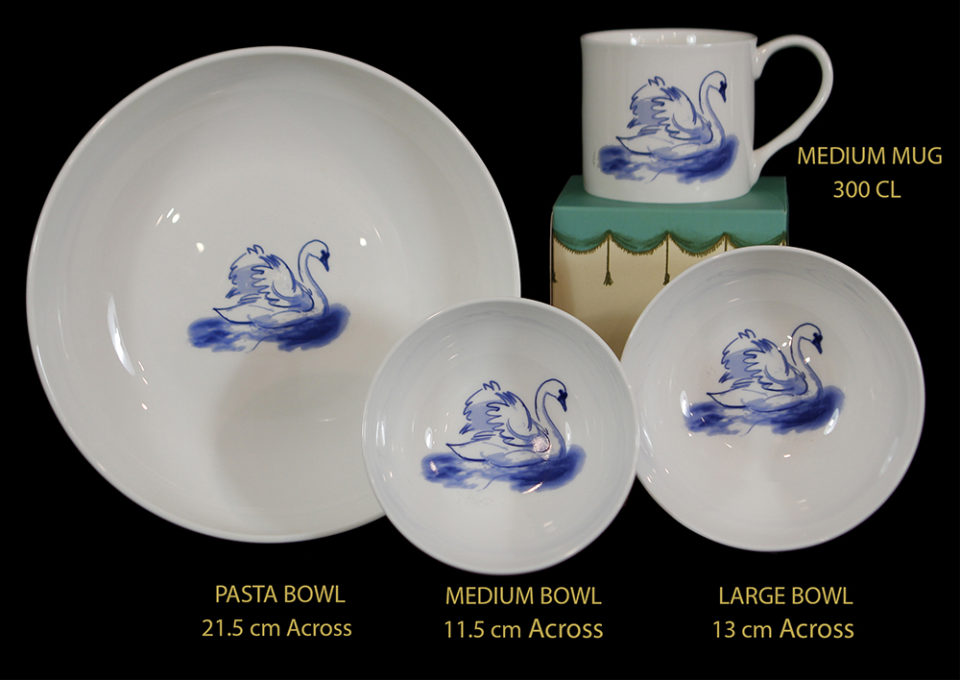 Our new bespoke services will allow us to provide a much wider range of products – like this set of seven tall mugs each with a different bird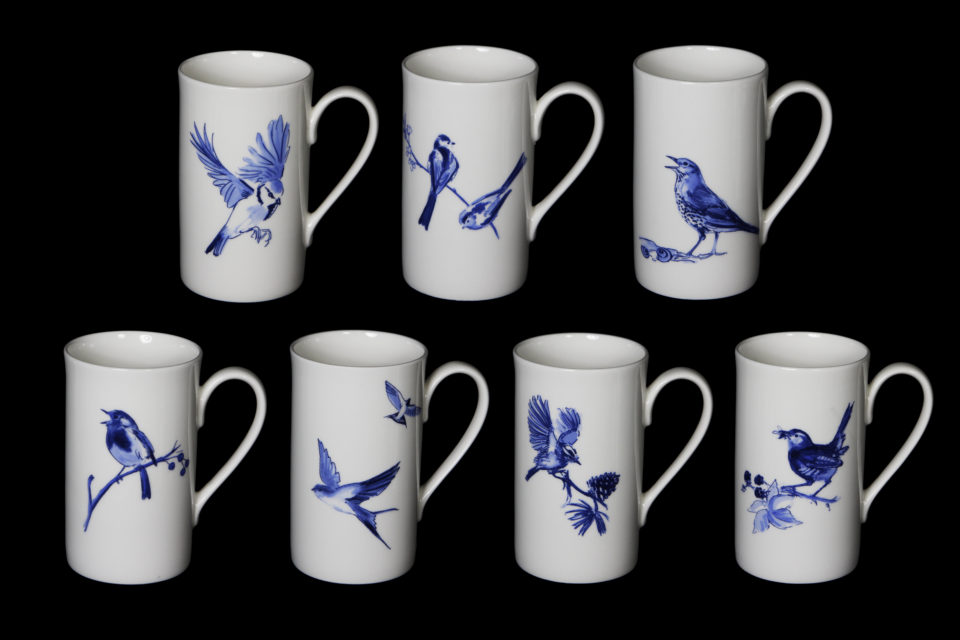 We will even be able to make dinner service.
We have not altogether worked out how to display such a wide variety of options on the website, or how to make it easy for customers to put their choice of objects together. We have opened a bespoke section on the website where all the options can be seen.
Pinterest page : Gifts for Bird lovers
Link
Jenny Wren https://drawingandillusion.blogspot.com/2017/05/jenny-wren-troglodytes-troglodytes.html
BullFinch http://drawingandillusion.blogspot.com/2017/04/the-bullfinch-pyrrhula-pyrrhula.html
Goldfinch http://drawingandillusion.blogspot.com/2017/04/the-goldfinch-carduelis-carduelis.html
Mute Swan: https://drawingandillusion.blogspot.com/2017/04/british-birds-mute-swan-cynus-olor-mute.html