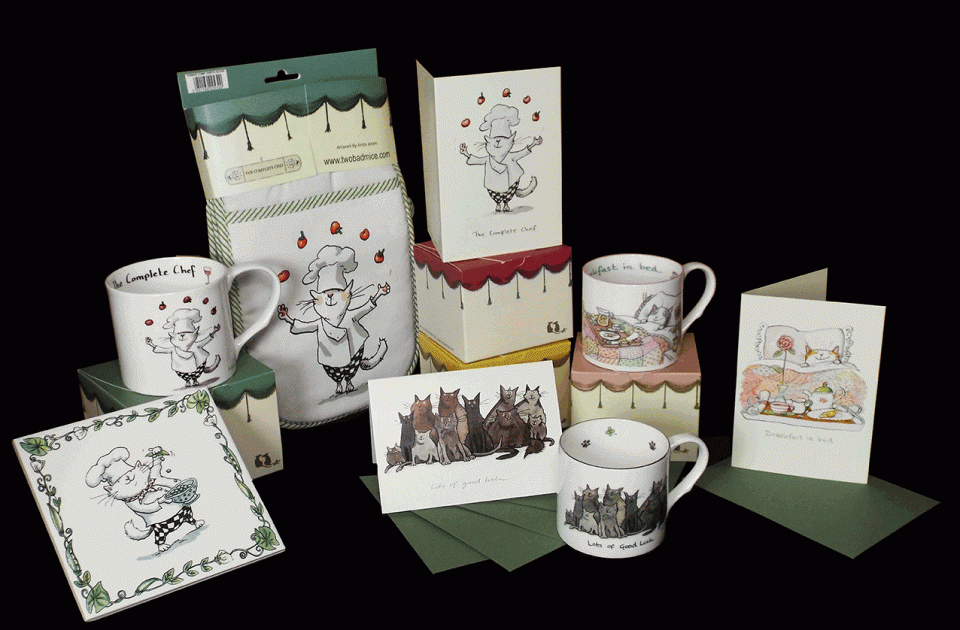 Searching for Ideas for cat lovers
Are you are looking for ideas for gifts for cat lovers? To make things easier for you to search we have divided the ranges into categories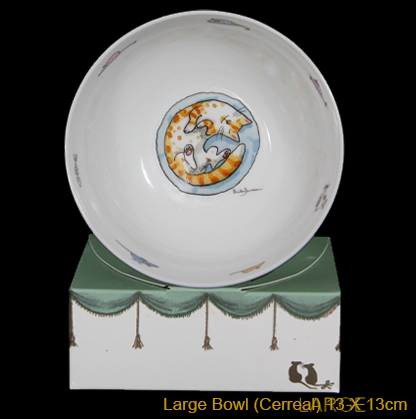 The directors at Two Bad Mice have so may cats, it is natural that they should have so many ideas for cat lovers. This selection of Black Cats were made by Julian Williams (Two Bad Mice director and founder) for International Concert pianist Noriko Ogawa after the Earthquake and Tsunami in Japan. It was Eric Satie's anniversary years and a proportion of the money from sales went to charities helping those made destitute by the disaster.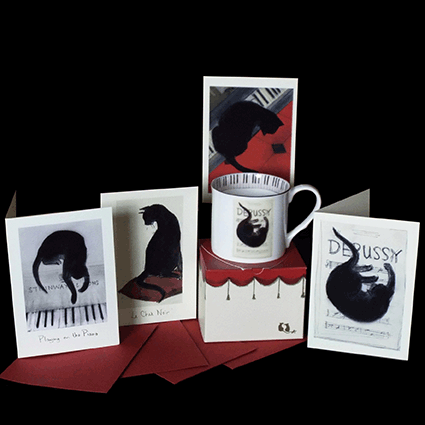 We have a wide range of feline gifts: Cat mugs, Cat cards, Cat Linen
But Two Bad Mice are most famous for the cat products featuring pictures by Anita Jeram whose watercolours adorn the classic children's book "Guess How Much I Love You" which featured a "Little Nut Brown Hare".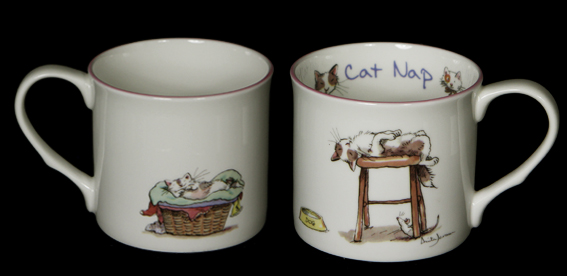 On the links above you will find all our cat products, all good ideas for cat lovers, including work by Julian Williams, Alison Friend and Fran Evans.
You can read on our blog page about how the owners of Two Bad Mice have a passion for cats. We also have a Pinterest page
Link Presents for cats