We have a wide range of Cat Ceramics. Bone China Mugs and Bowls with Gift boxes. Cork Backed Coasters.
If you are looking for cat products, try these links:
Anita Jeram has a website at www.AnitaJerm.com
More about Ceramics for Cat Lovers
It is little surprise that Two Bad Mice have such a wide range of cat products. The directors of Two Bad Mice are cat lovers with many cats to feed, including the strays that come to the door.
This is a little bone china bowl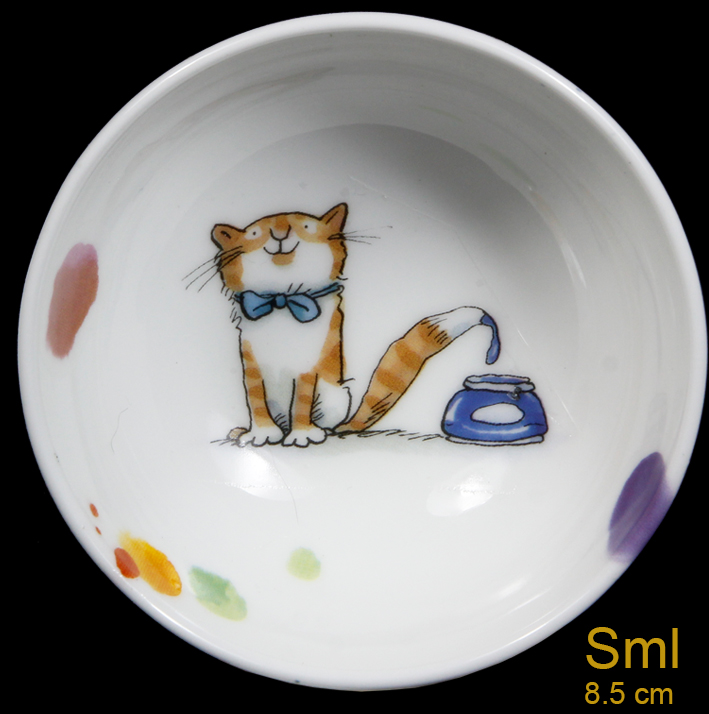 Bone China Mugs for Cat lovers
And this is one of many bone china cat mugs decorated with Anita Jeram's lovely art work