Are you looking for ideas for gifts for dog owners? This page is designed to help you refine your search: Card, mugs and bowls
Use these links to find Two Bad Mice Dog products (ideas for dog owners) ;
Dog Gift Sets (Mugs & Bowls with matching cards)
When looking though our choice of ideas for dog lovers pay special attention to the work of these two artists: Anita Jeram and Alison Friend, these two artist have a special affinity for dogs:
Anita Jeram's Dog Cards and Gifts
Anita Jeram is most famous for nut brown hare illustrations in the best selling children's book "Guess How Much I Love You". Her dogs seem to have a more masculine quality, which is a good compliment to the super soft and cuddly rabbit work she has done for Two Bad Mice. Somehow the dogs are not cute but we still want to embrace those hairy animals!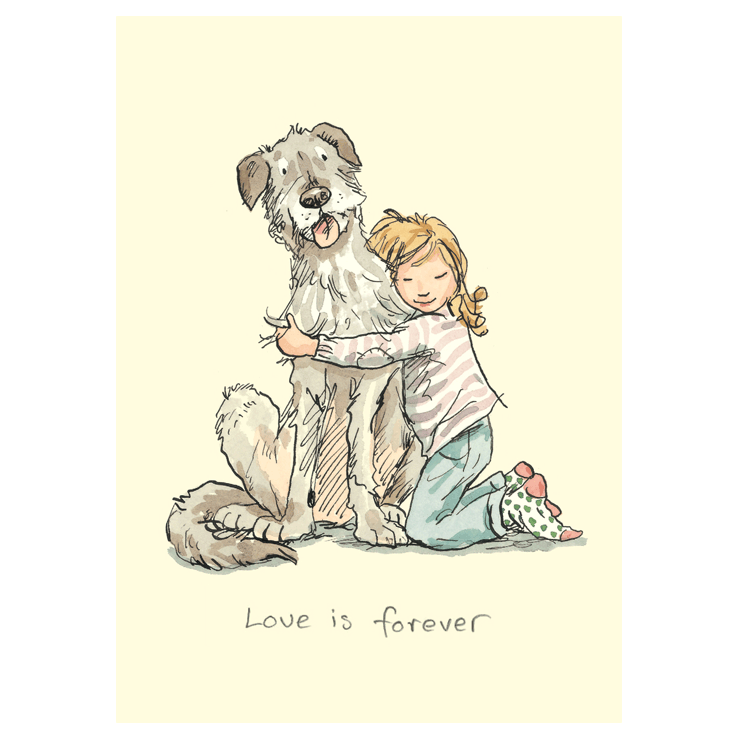 Quite often it is possible to match cards and ceramics to make gifts sets as with Bee Happy and Laid Back Guy
There are so many dog cards by anita Jeram to choose from, so check out her greeting cards for dog lovers.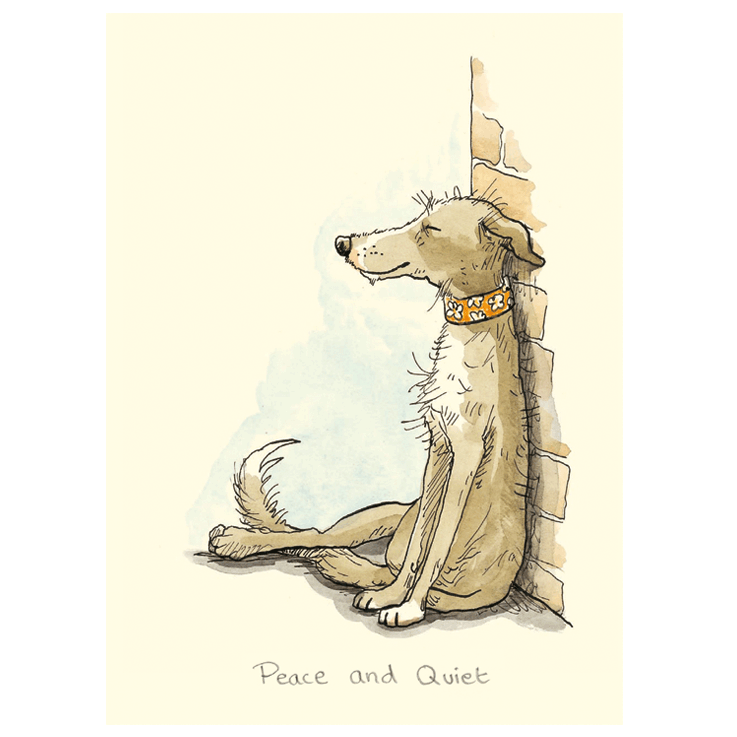 Anita has even used images of dogs on to her Christmas cards.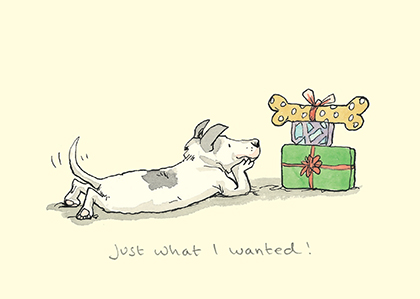 It often happens that we use the images from the most popuular dog cards on mugs and bowls. A big favorite is Bee Happy which was one of the earliest works we published by Anita.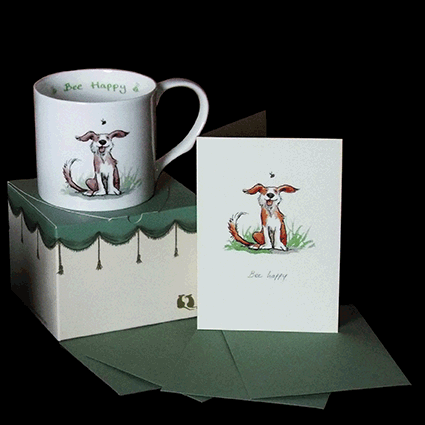 Another dog image we use on Mugs is "A Laid Back Kinda Guy "Laid Back Kinda Guy " Mugs with matching cards, which is a good chioice for father's day.
Dogs are man's best freind and many live long and cosy lives by the fire. Mr and Mrs is oftern chosen by customers looking for an anniversary gift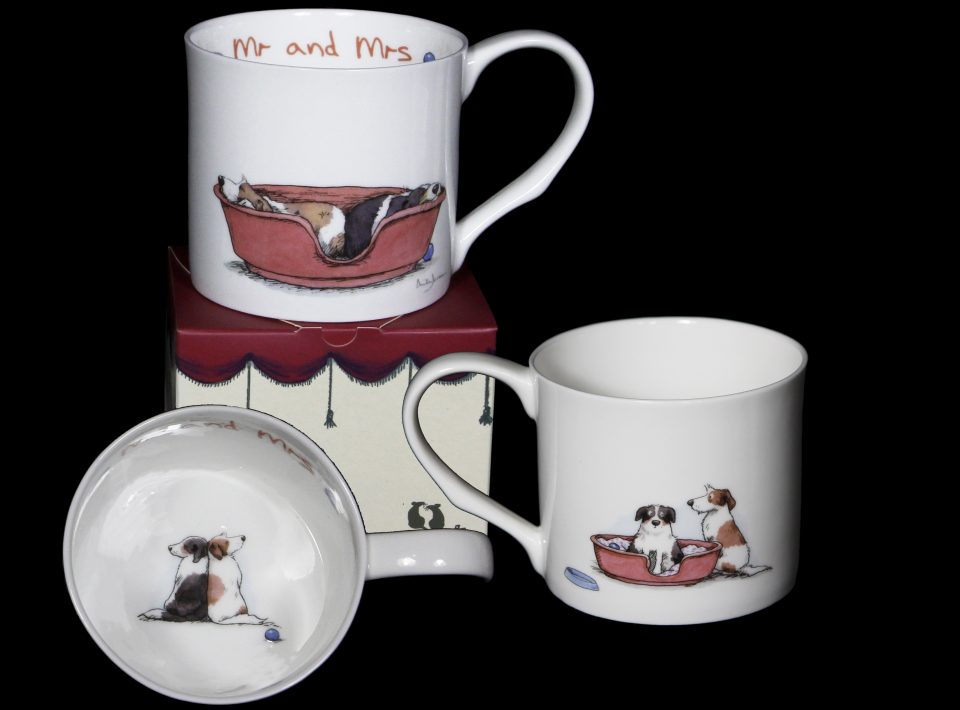 There is a card to match
Alison Friend's Dog Cards
Custoerms looking for ideas for dog owners should also review the work of Alison Friend who has a deep empathy with dogs….and again we find how suitable dog themed cards are for men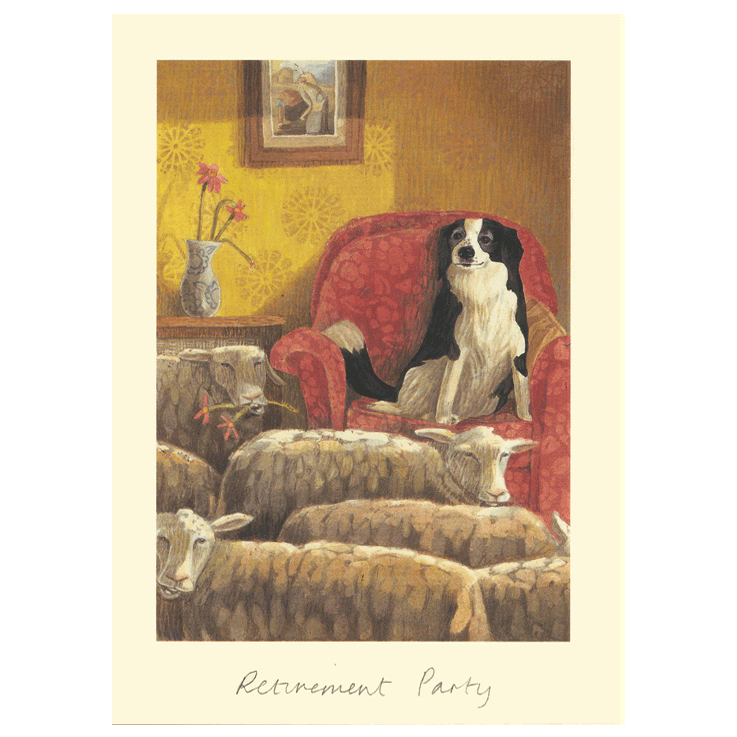 There are many dog cards by Alison. The titles reflect her very individual sense of humor!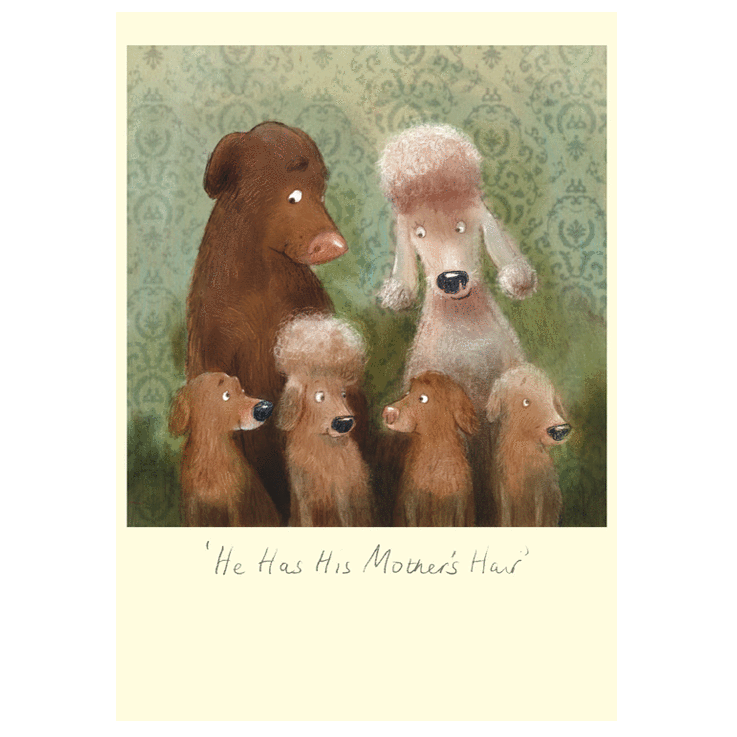 There are of course dog gifts and cards by other artists, so when you are looking for ideas for dog lovers, be sure to look at everything on these links:
Dog Gift Sets (Mugs & Bowls with matching cards)
Further Links for Ideas for Dog Owners