This is a new page which is still under construction
Made in the UK for you
We are working on a new concept which will enable customers to buy made-to-order bespoke ceramics. This way we can offer a far wider choice of designs and products at very competitive prices. Further more we will be able to work more intimately with British factories to provide items that are wholly made in the UK.
There are draw backs
The products are not off-the-shelf and will take a few weeks to reach you
They will not be gift boxed
We have a minimum order value of £100 plus postage
Using our "Drag and Shop" software you will be able to put together images on the objects you want. At first, whilst we are testing this new way of making products, the choice will be very limited, but if the service is popular we will add a wider range of ceramic products and a bigger image library
We are starting with bone china pasta dishes made by Duchess China in Stoke on Trent. You can also use the images on mugs and bowls used for our current ranges of off-the-shelve ceramics. To illustrate the concept we have put together this example.
The image called Swan No 5 is used on the Pasta dish + Large bowl (cereal) + Medium bowl + Medium sized mug.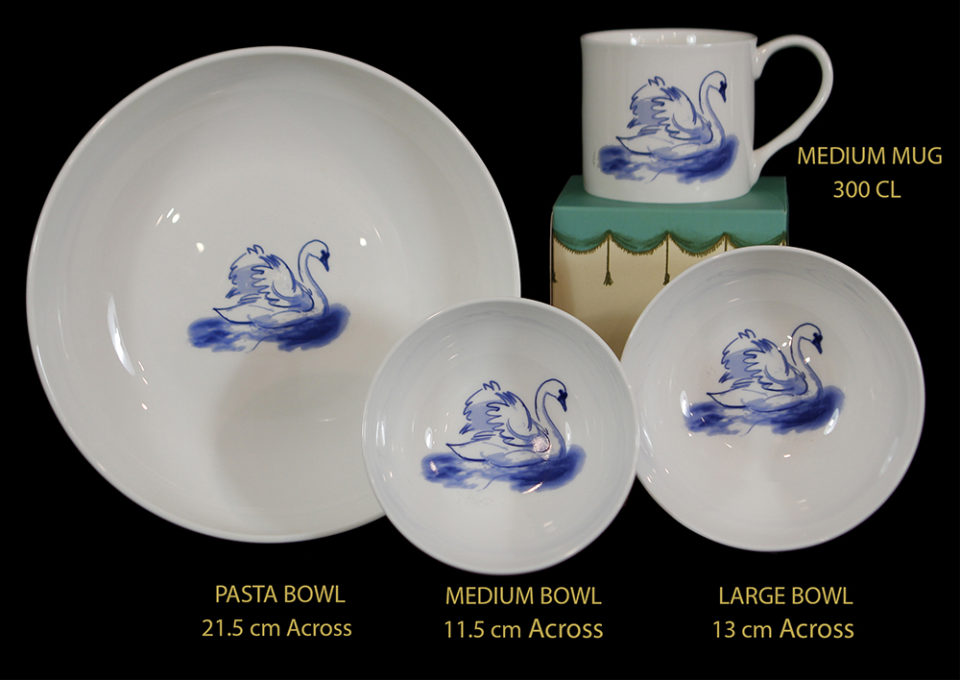 It would also be possible to tile your kitchen with the same Swan images. Maybe in a pattern like this?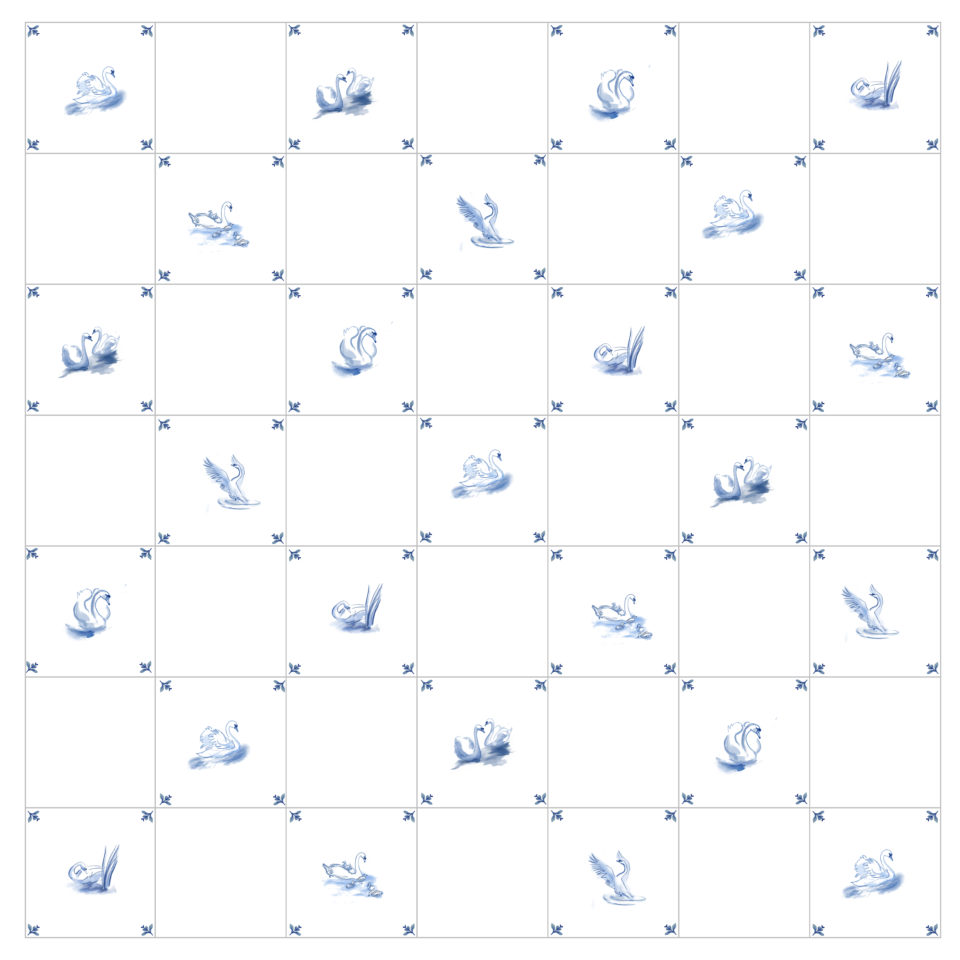 Of course not everyone wants Swans. We already have a number of images ranges
One day we might also be able to add fabrics as well.