(Guess How Much I Love You Gifts)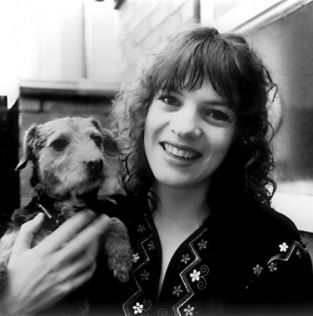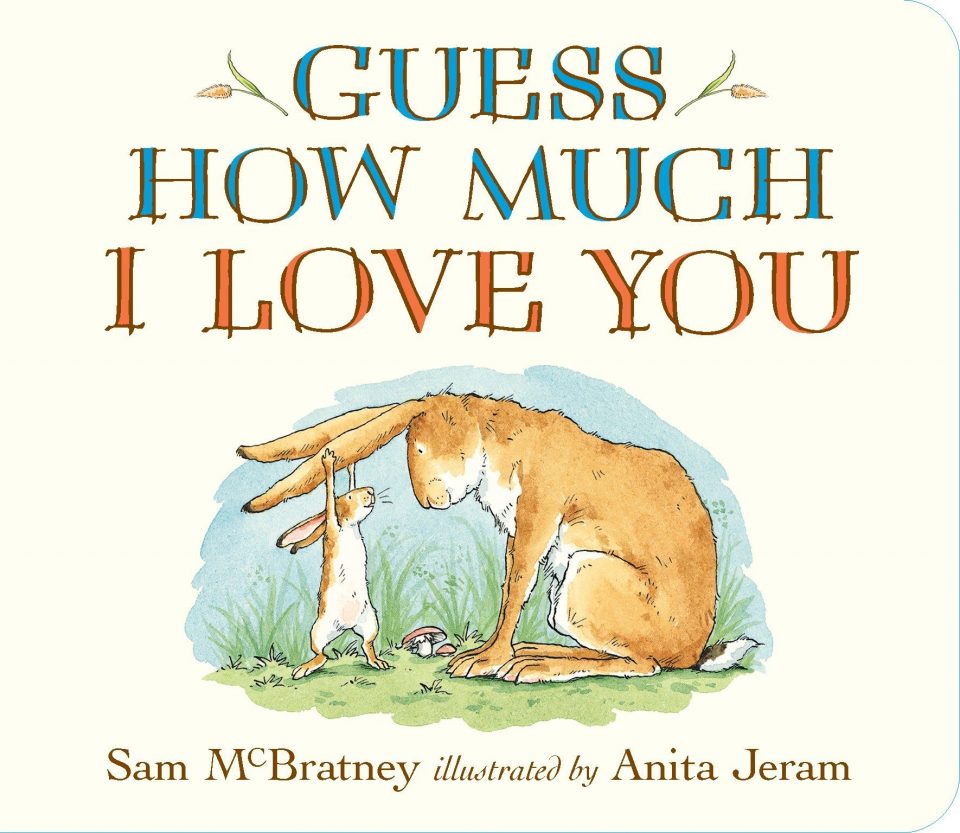 Biography of Anita Jeram
Biography of Anita Jeram
Anita was born in 1965 and brought up in Portsmouth. After leaving school she worked at a factory, shop and at a kennel. Her early ambition was to work with animals but she soon realised that without more academic qualifications it would be difficult to advance her career. In 1986 she married Andrew Jeram whom she had known from her school days and was then living in Manchester where he was studying palaeontology and the physiology of fossil scorpions.
Anita had always loved making drawing of animals. Her husband would come across these drawings around the house. One day, after finding a particularly lovely picture of a kitten in the kitchen, he urged her to take her talent more seriously. This conversation led her to apply to join an Art and Illustration course at Manchester Polytechnic. Her tutor on the course was David Hughes, an illustrator, who took the promising work of his pupil to Walker Books who shortly afterwards offered her a contract. Her first book, Bill's Belly Button, was published in 1991 a year after she graduated.
Anita has written and illustrated her own books as well as worked with other children's authors (see list below). Anita's most famous illustrations are the ones she has done for the best selling classic Guess How Much I Love You written by Sam McBratney which has sold 28 million copies and been translated into 53 different languages.
The directors of Two Bad Mice discovered the illustrations for Guess How Much I Love You in a bookshop in Islington, a few months later Anita started working with Two Bad Mice (1996). At Two Bad Mice she established a reputation and big fan following for her witty cards (to date 20 million cards have been sold in many countries across the world). More recently Anita has designed ranges of ceramics and gift products.
Anita's original works are sold through The Illustration Cupboard, Children's Book Illustration and Francis Iles Gallery. The success of Guess never went to her head, she lives a quiet private life with her husband and three children and many animals near the coast. She does not accept private commissions because she is already very busy and wants more time to enjoy with her family.
Biography of Anita Jeram – Books
Bill's Belly Button (1991)
It Was Jake (1991)
The Most Obedient Dog in the World (1993)
All Pigs are Beautiful (by Dick King-Smith 1993)
My Hen is Dancing (by Karen Wallace 1993)
I Love Guinea Pigs (by Dick King-Smith 1994)
Guess How Much I Love You (by Sam McBratney 1994)
Contrary Mary (1995)
Daisy Dare (1995)
Puppy Love (by Dick King-Smith 1997)
Animal Friends ( by Dick King-Smith 1997)
Birthday Happy Contrary Mary (1998)
Bunny, My Honey (1999)
All Together Now (1999)
In Every Tiny Grain of Sand (contributed illustrations 2000)
Kiss Goodnight, Sam (by Amy Hest 2001)
Don't You Feel Well, Sam ( by Amy Hest 2001)
I Love My Little Storybook (2002)
You Can Do It, Sam (by Amy Hest 2003)
You're All My Favourites (by Sam McBratney 2004)
The Little Nutbrown Hare stories (by Sam McBratney 2007)
Little Chick (2009 by Amy Hest)
Anita Jeram's Illustrations
Perhaps once in every generation an artist will stamp their personality on to a children's book.  In the 1990's that book was "Guess How Much I Love you" by Sam McBratney which is as with much loved for its illustrations as its words. 
Many of our greatest Children's Classics have been born as a collaboration between writer and illustrator.   When we think of Alice in Wonderland (Lewis Carroll 1865) we always imagine John Tenniel's illustrations of the little girl with flowing blond hair: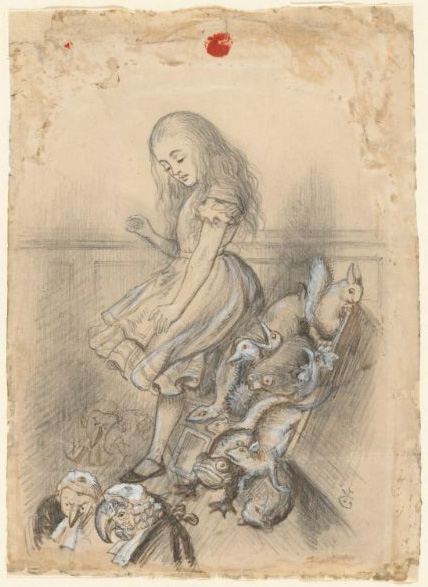 Original study for Alice 1864 from Houghton Library
When we think of Beatrix Potter's books images of Peter Rabbit, Mrs Tiggywinkle and Jemima Puddle Duck come flowing into our minds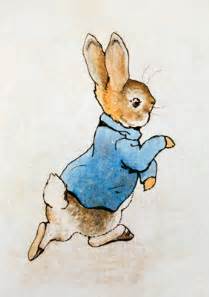 We cannot imagine Wind in the Willows (by Kenneth Grahame1908) without simultaneously remembering E H Shepard's pictures of Toad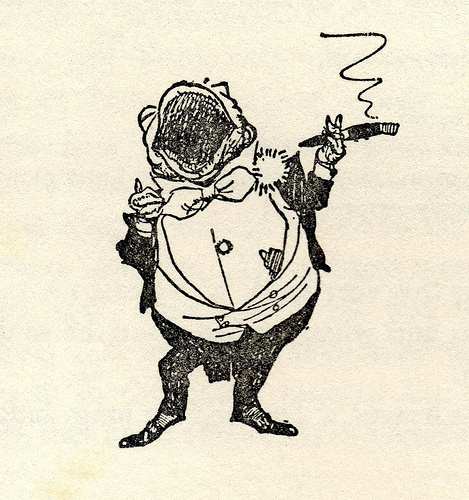 Toad of Toad Hall by E H Shepard 1908
If we think of Winnie the Pooh (by A A Milne 1926) we again think of E H Shepard's illustrations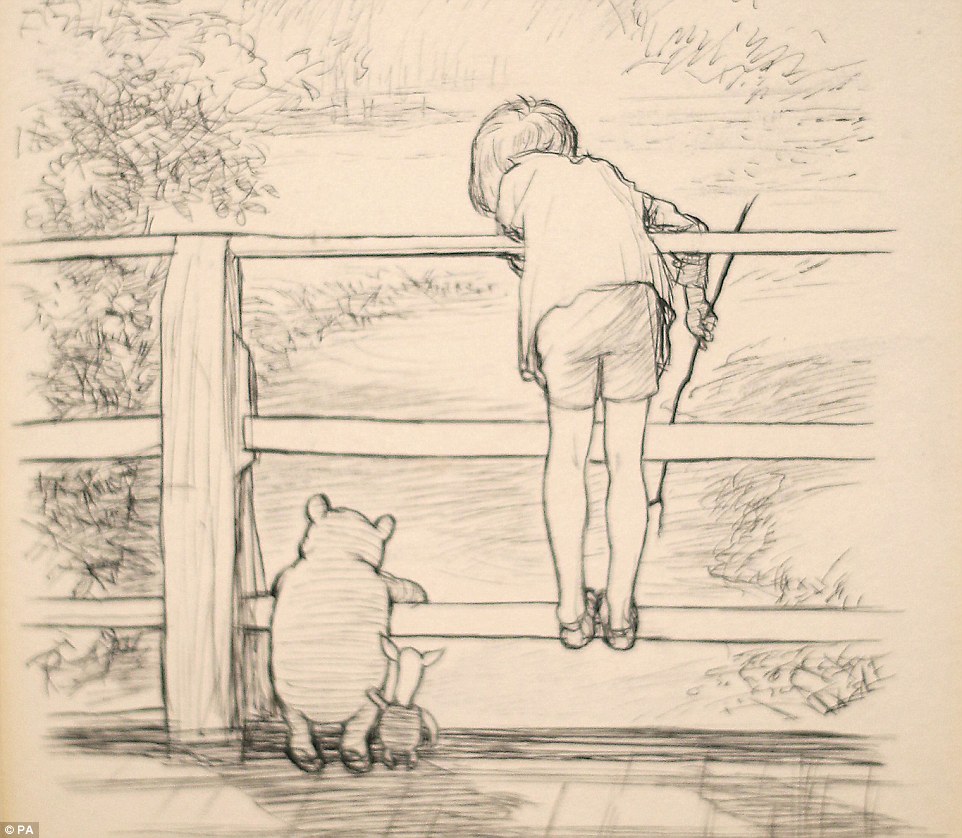 Pooh and Piglet by E H Shepard 1926
Peggy Fortnum has cemented her images of Paddington bear on to Michael Bond's words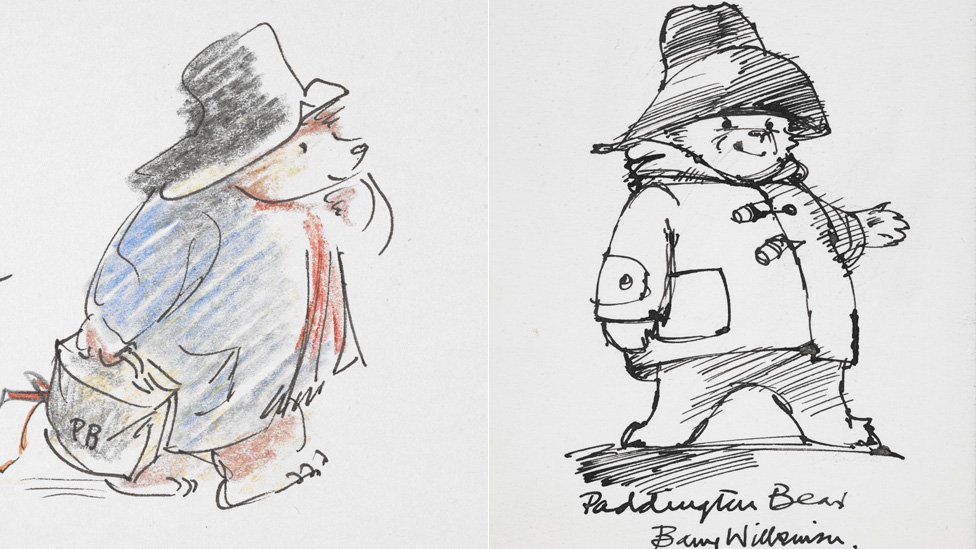 'A Bear Called Paddington' illustration Peggy Fortnum 1958
and when we think of Guess How Much I Love You by Sam MacBratney we immediately conjure up Anita Jeram's pictures of The Little Nut Brown Hare with his dad. The book is already a classic that children who grew up in the 1990s are now sharing with their own children.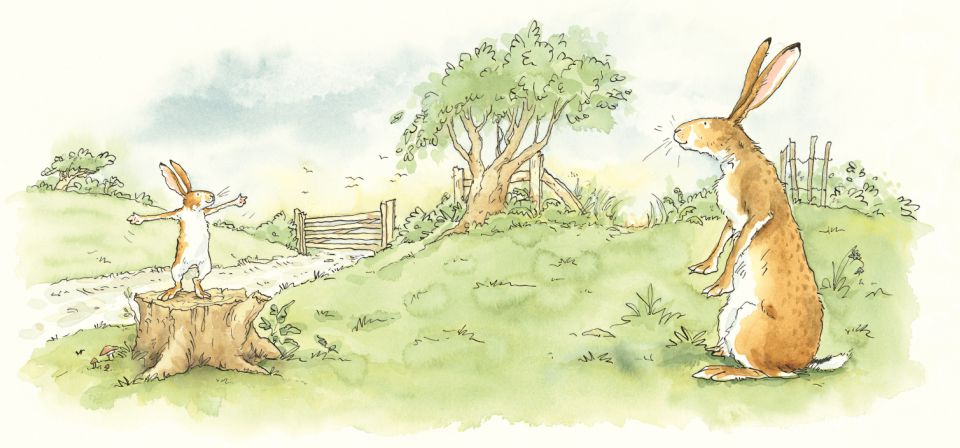 In many peoples' mind Anita's illustrations and Two Bad Mice cards are inseparable.   We have sold about 25 million of Anita's cards across the world since we started working with Anita in 1994.  Most Greeting Cards have a shelf life of five years or less before they are discontinued and become the forgotten Ephemera of our pasts.  Anita's cards have broken that rule, for instance Cloud Watching which was released in 1997,  is still a best seller in 2019.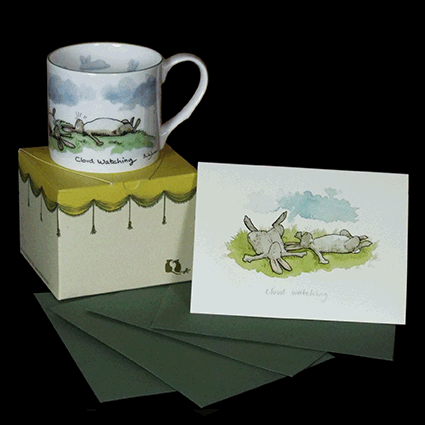 Cloud Watching by Anita Jeram 1997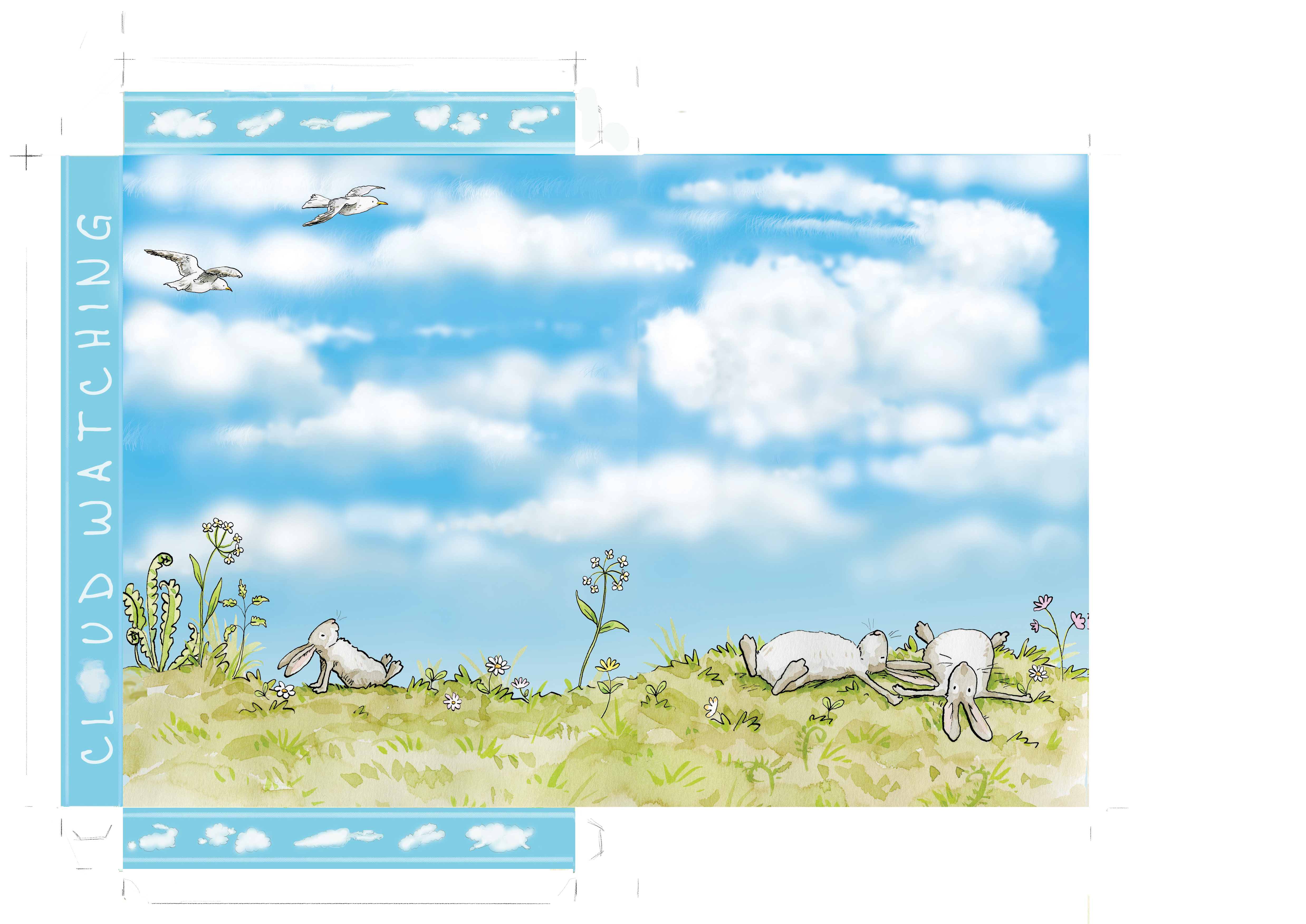 Anita has reworked her original ideas to celebrate the 20th anniversary of this card.  In 2018 a whole range of Cloud Watching products; stationery, notebooks, paper pads, even umbrellas were released by Bekking and Blitz (Holland).
Anita's work for Two Bad Mice has a different emphasis from the work she does for Walker Books her children's book publishers.  When Anita paints for Two Bad Mice she always has an adult audience at the forefront of her mind.  Her jokes and images catch the attention of all age groups.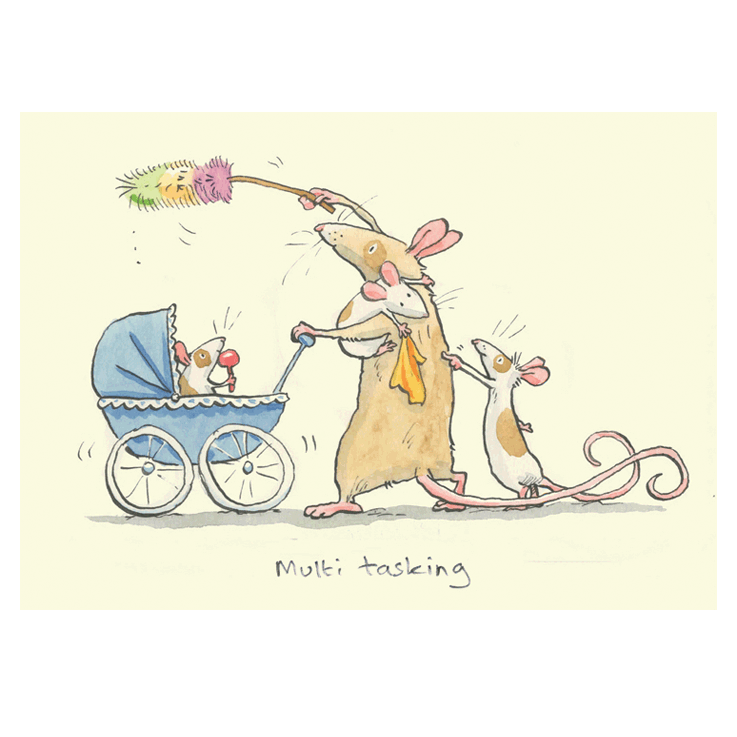 Twice a year we ask her for new ideas for cards.  A few days later a package will arrive with perhaps ten sheets of closely packed illustrations with titles. These sheets are always a joy to receive and the number of ideas so prolific that we have trouble choosing which ones to use.

Sometimes, when we later come back to these pages, we find new jokes we did not notice first time round. Perhaps it is just our memory could not hold on to so many ideas all arriving at once.
Anita also makes illustrations for ceramics, like this one for a small mug called Fruit Tea.

Anita's works are often well composed very pretty.

and when she wants it her work is elegant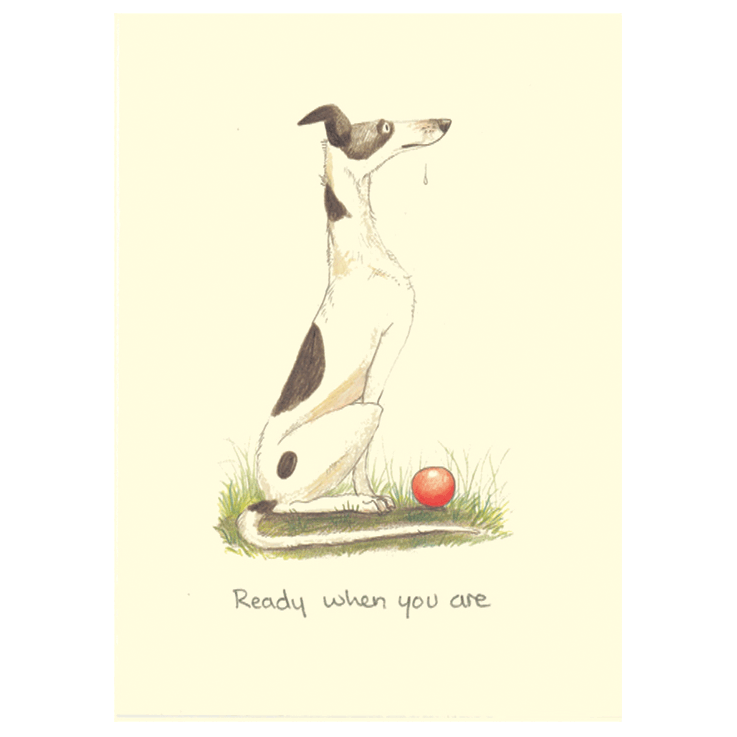 But Anita's primary interest does not seem to be centred on colour, composition, elegance or even humour. What makes her work different and interesting is the nuanced psychology that always embellishes her pictures with added meaning. In this picture the cat attention and thoughts are very clearly explained, what is extraordinary is the bird's eye, which even though it is half hidden behind the wire of the cage seems to let us know what is going on inside the birds head too. This level of expression is very rare in illustrators.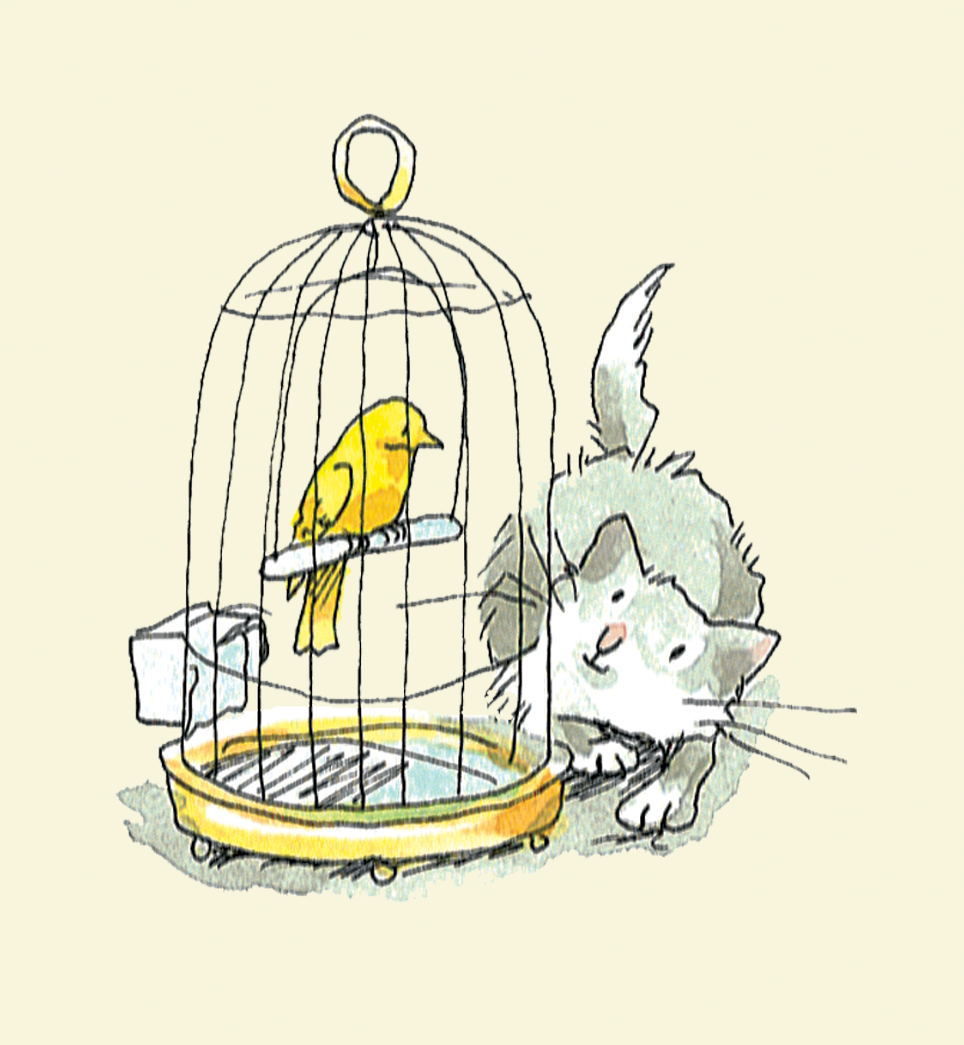 We have only met Anita a few times, and we have always discovered her to be shy and quiet. At first she seems a different person from the one we see coming forward in her artwork, she is definitely humble. Suddenly she will make a quip that mirrors the humour and focus that is in her picture.  Her pictures reflect her personality exactly, it is just that you cannot see her meekness in them.
Recently Anita has kindly embarked with us on a series of big projects expanding the range of products in new areas of interest.   We have been working on bowls, linen,  new mug shapes and tiles for Kitchen's and Bathrooms.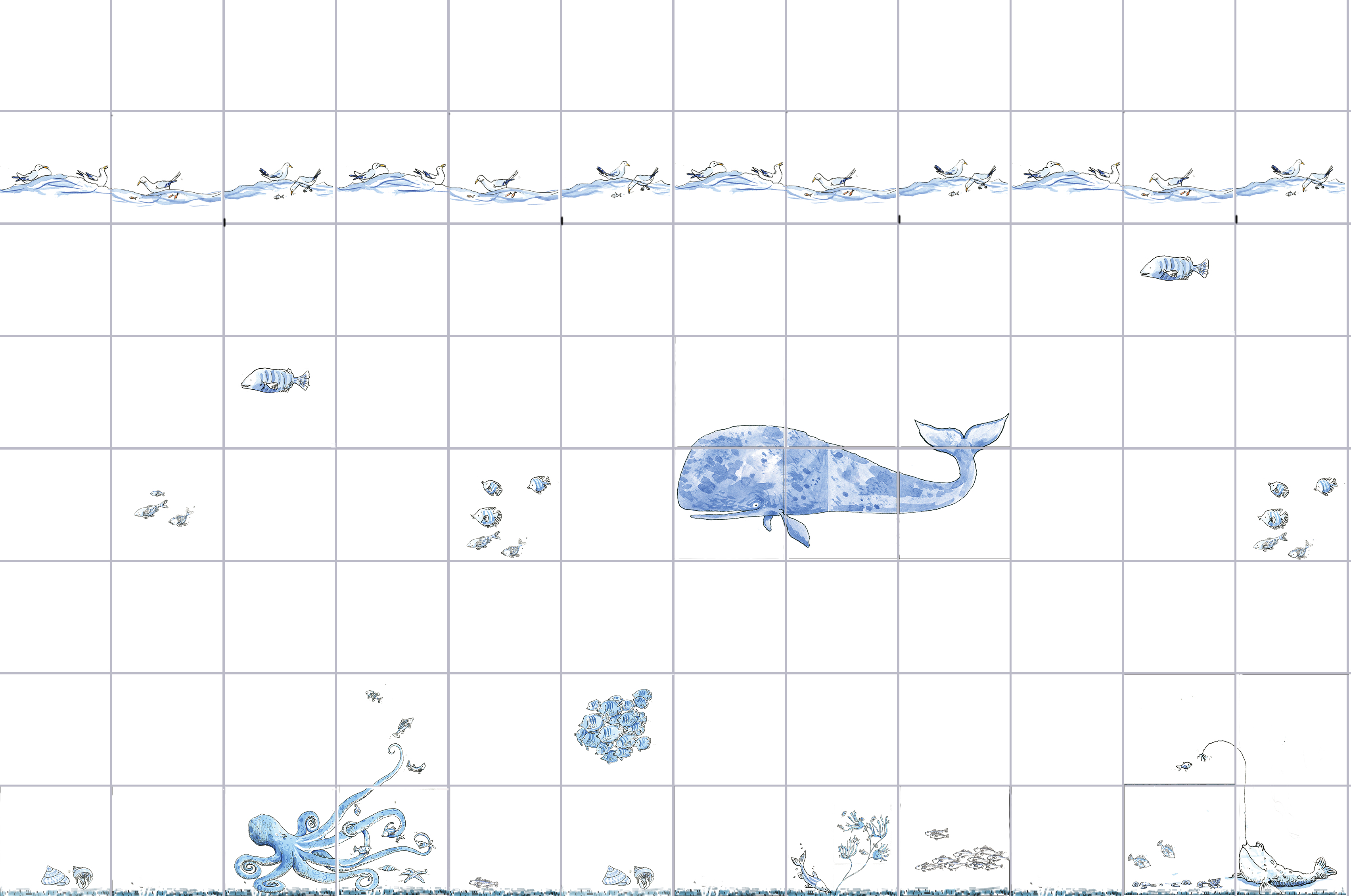 Anita Jeram Cards : https://shop.twobadmice.com/product-category/cards-and-stationery/greetings-cards/anita-jeram/
Anita Jeram Ceramics: https://shop.twobadmice.com/product-category/bone-china/anita-jeram-mugs/