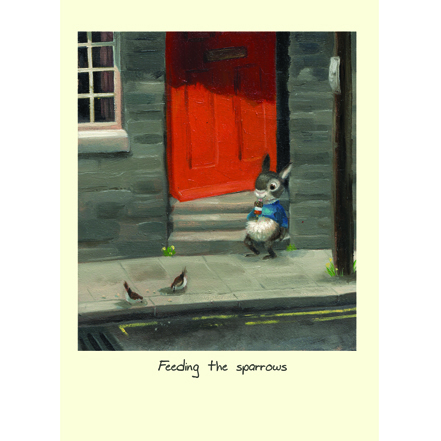 RANKED NO 9
Chosen for Publication Title : 
Feeding the Sparrows
Alison stayed with her original title. There were some funny ideas but nothing stood out as improving the potential of the card
(10 X 5 stars + 11 X 4 Stars)
Feeding the Sparrows
Oh Crumbs
Your views on which title works best are appreciated. Only Alison, with her quirky humour, can make dark cards that sell? A very high number of 4 stars, not sure how to read that.