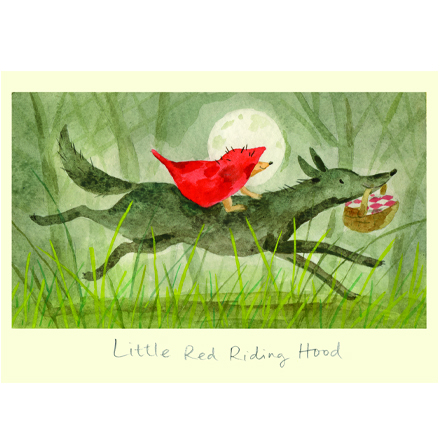 RANKED NO 14
Chosen for Publication: Anna likes the title 
"Moonlight Picnic"
We very nearly went with Red Riding Friend, but Lizzie's late entry clinched the prize.
winner Lizzie (you have £50 to spend on www.TwoBadMice.com)
(7 X 5 stars + 3 X 4 Stars)
Red Riding Friend
Catching a Ride
A Friendship is Born
Your views on which title works best are appreciated. I think the present title is too bare and adds nothing we do not know, a title that emphasizes the friendship improves this cards worth and use of the image as a greeting?