Hi,
Welcome to our blog.  A place where we will let you know news of what we are doing behind the scenes and ask you for advice about product development.
2014 has been a busy year because we have been working with Johnson Tiles to create a range of Kitchen tiles.   This led to further plans to create a selection of kitchen accessories to match the work we had started.   Everything is coming together for a release date early in 2015
Customers and fans on our email list will know about the aprons.  We consulted you about pockets and whether you use them, we discovered by a margin of 2 – 1 that most people do not want a pocket.  This was good news because we did not know how to incorporate a pocket with the design.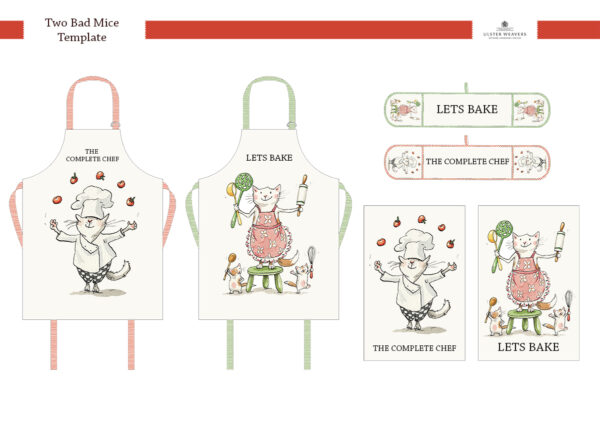 (click on image to see the image in detail)
The items are being manufactured for us by Ulster Weavers who have factories in both Britain and China and are well known for their quality.
It is not too late for you to comment and influence our work, so please tell us what you think of these products we are developing.