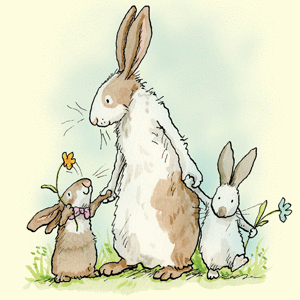 Gifts for Rabbit Lovers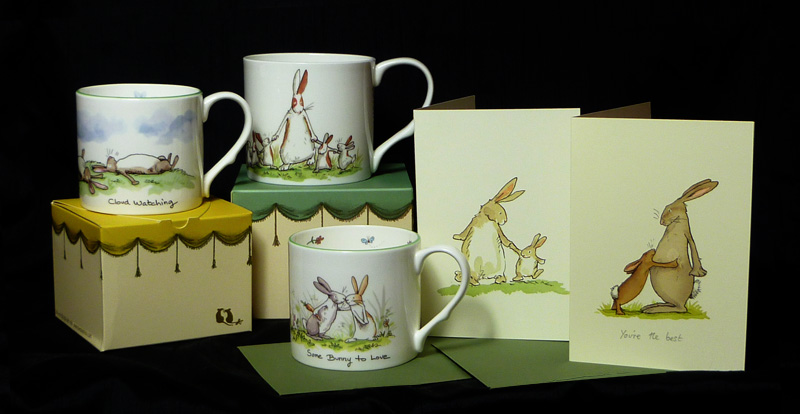 When you think of Anita Jeram you are quite likely think of her illustrations for the Children's classic Guess How Much I Love You (Walker Books 1995). This charming book, which tells of the love between a father and his son the Little Nutbrown Hare, has sold 28million copies in 53 languages. The book is as famous for its pictures of hares as it is for the text.
It was through this wonderful book that we discovered the work of Anita Jeram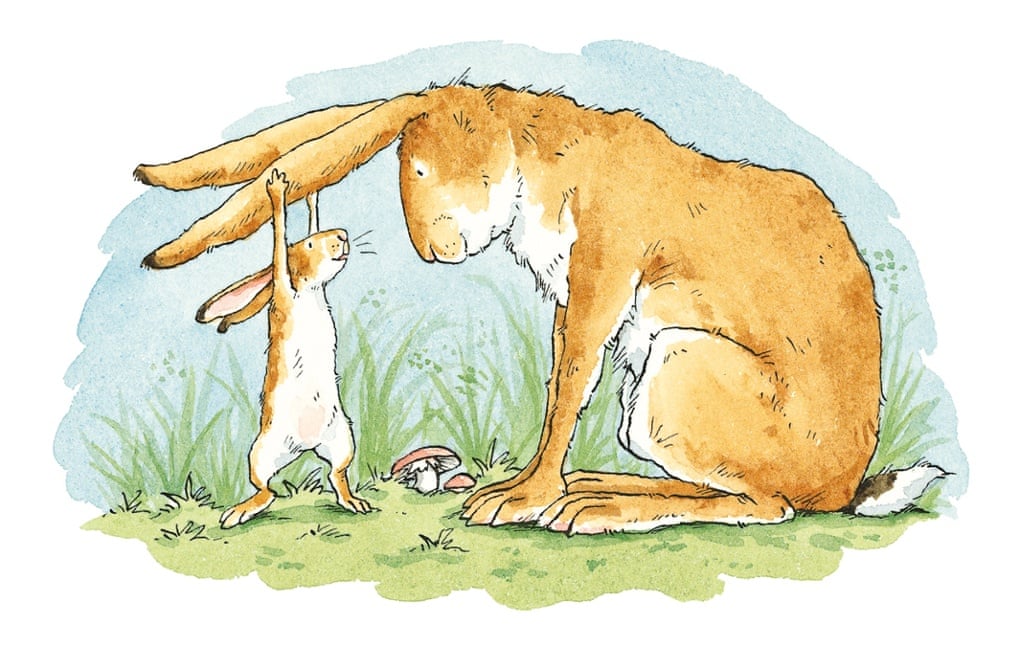 We have an agreement with Walker Books that we will not commission Anita to make cards with Hares that could be confused with her book, but we publish a lot of images of Rabbits by Anita Jeram. Anita's rabbits are every bit as cute, cuddly and full of expression as her illustrations of Guess. Consequently Two Bad Mice have a wide range cards and gifts featuring Anita's rabbits.
Our top performing card and mug of all time is Cloud Watching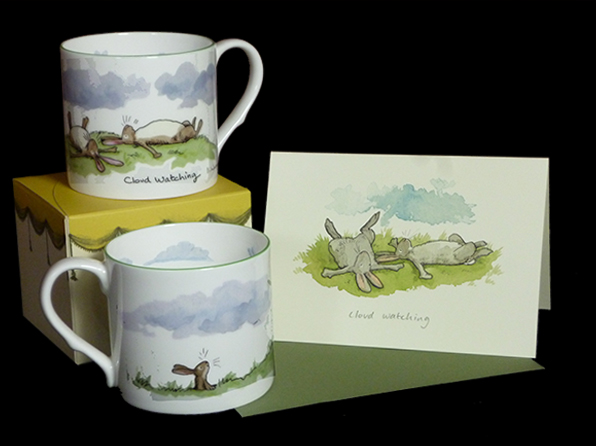 Anita sometimes sends us pages of images of rabbits, like the ones used in this card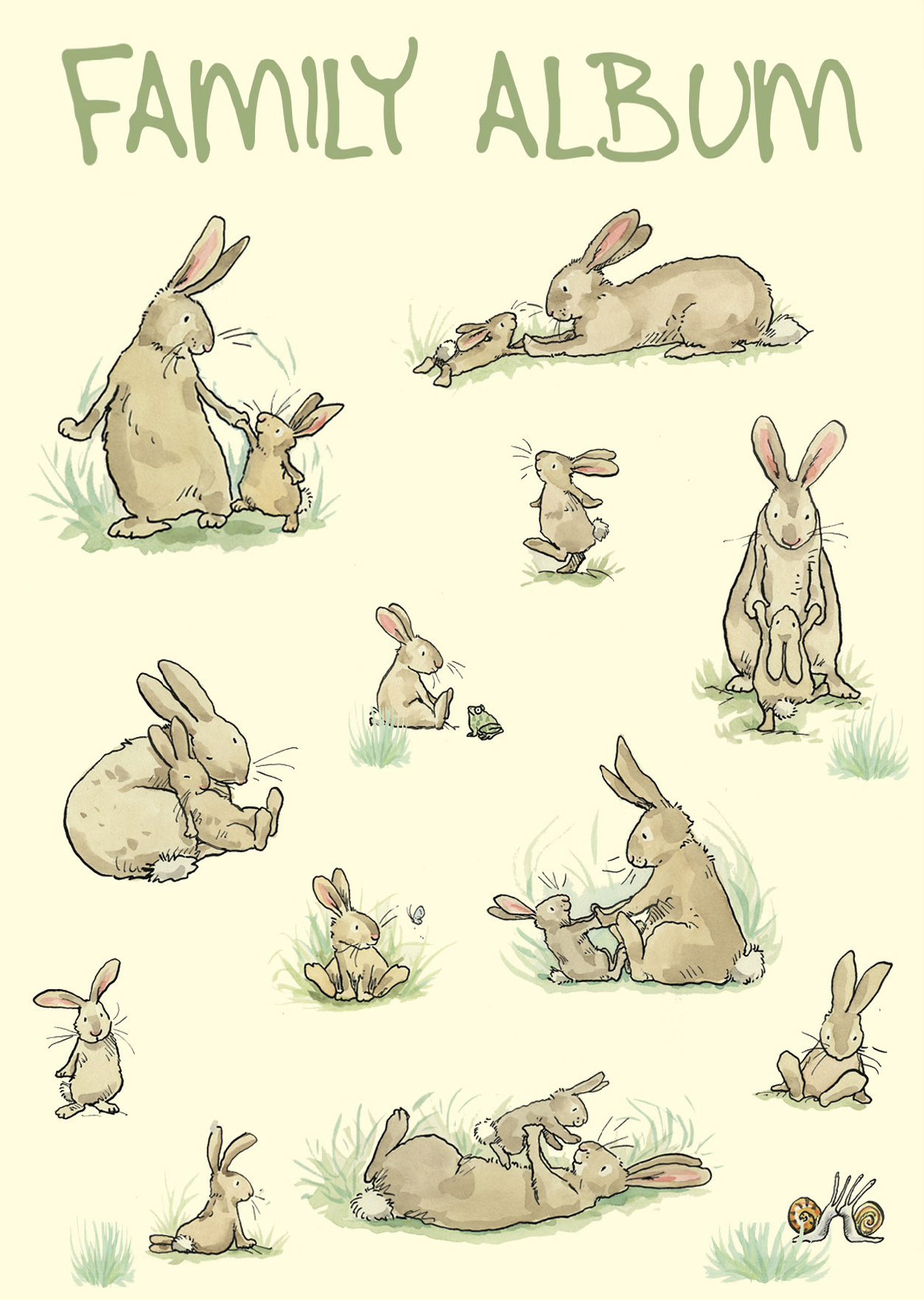 and her rabbits that feature parent child relationships are just the best!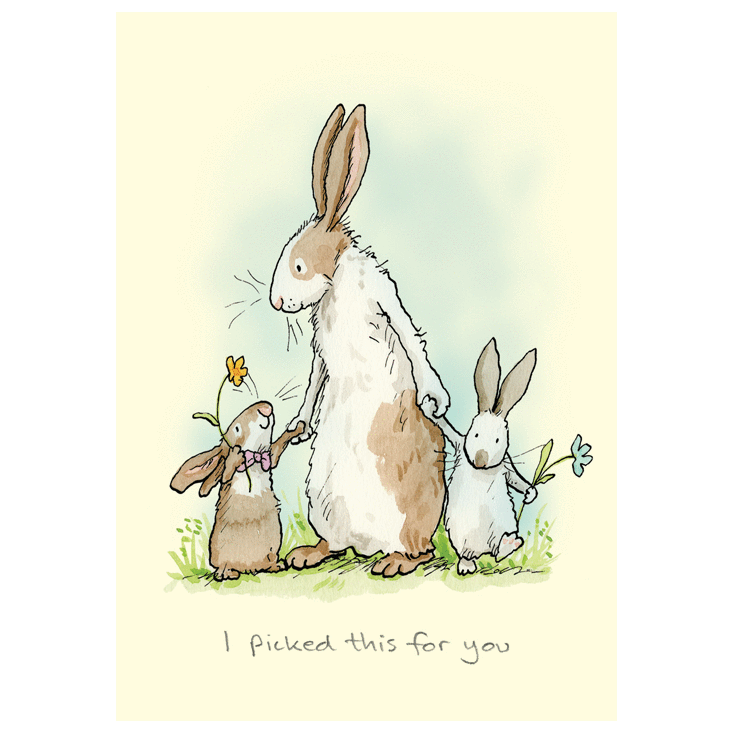 This bone china breakfast mug with matching card is often used as gift for father's day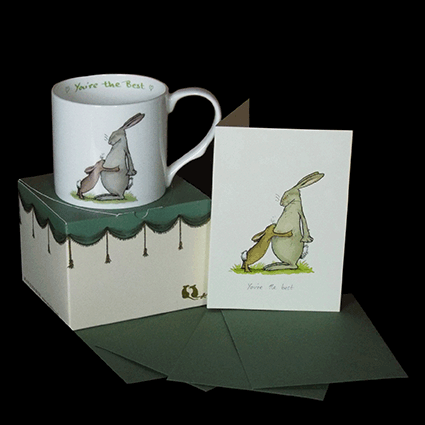 Another very popular mug is often used as a Valentines day present is Some Bunny to Love.
We also have bowls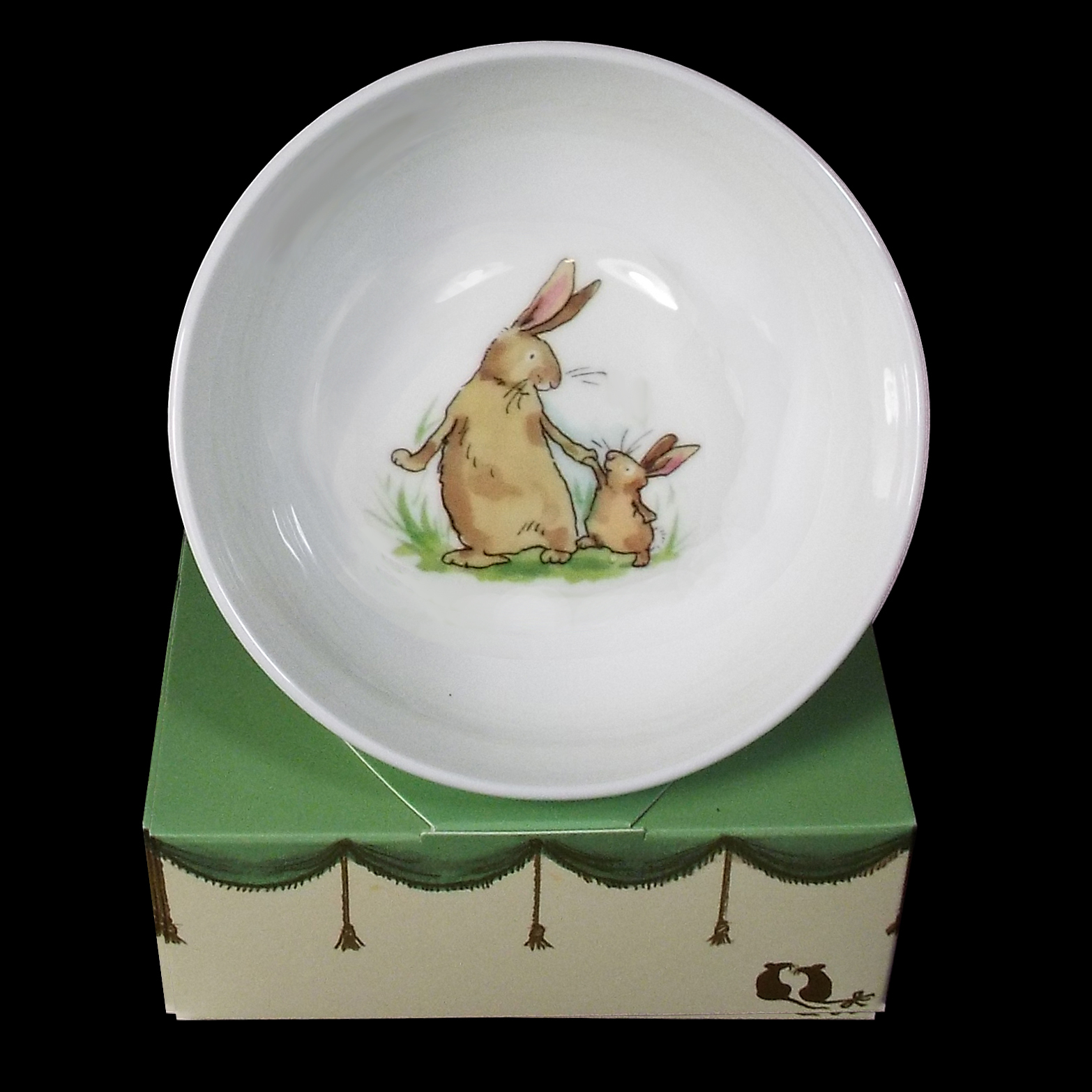 Our memo pads make ideal stationery for rabbit lovers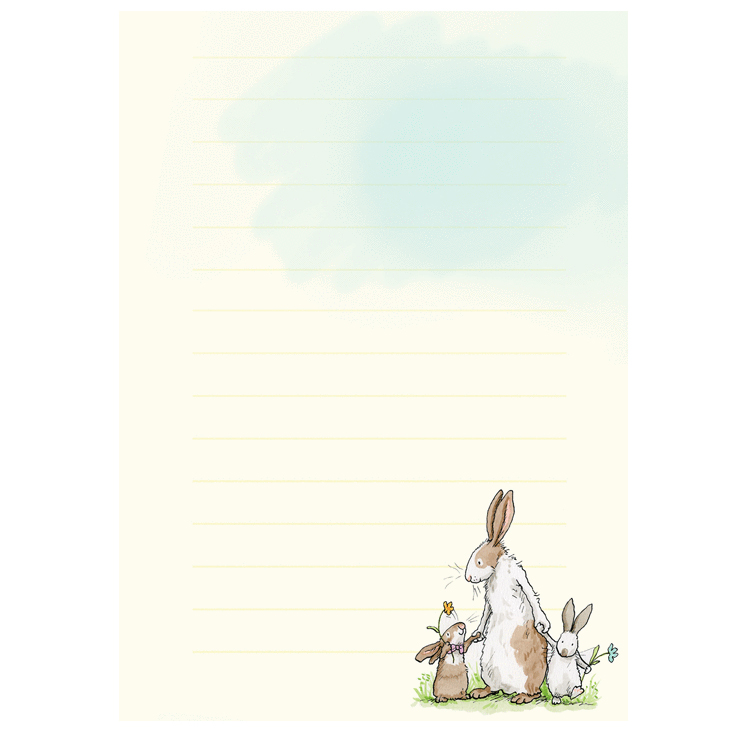 As you use the pad the images on the page change .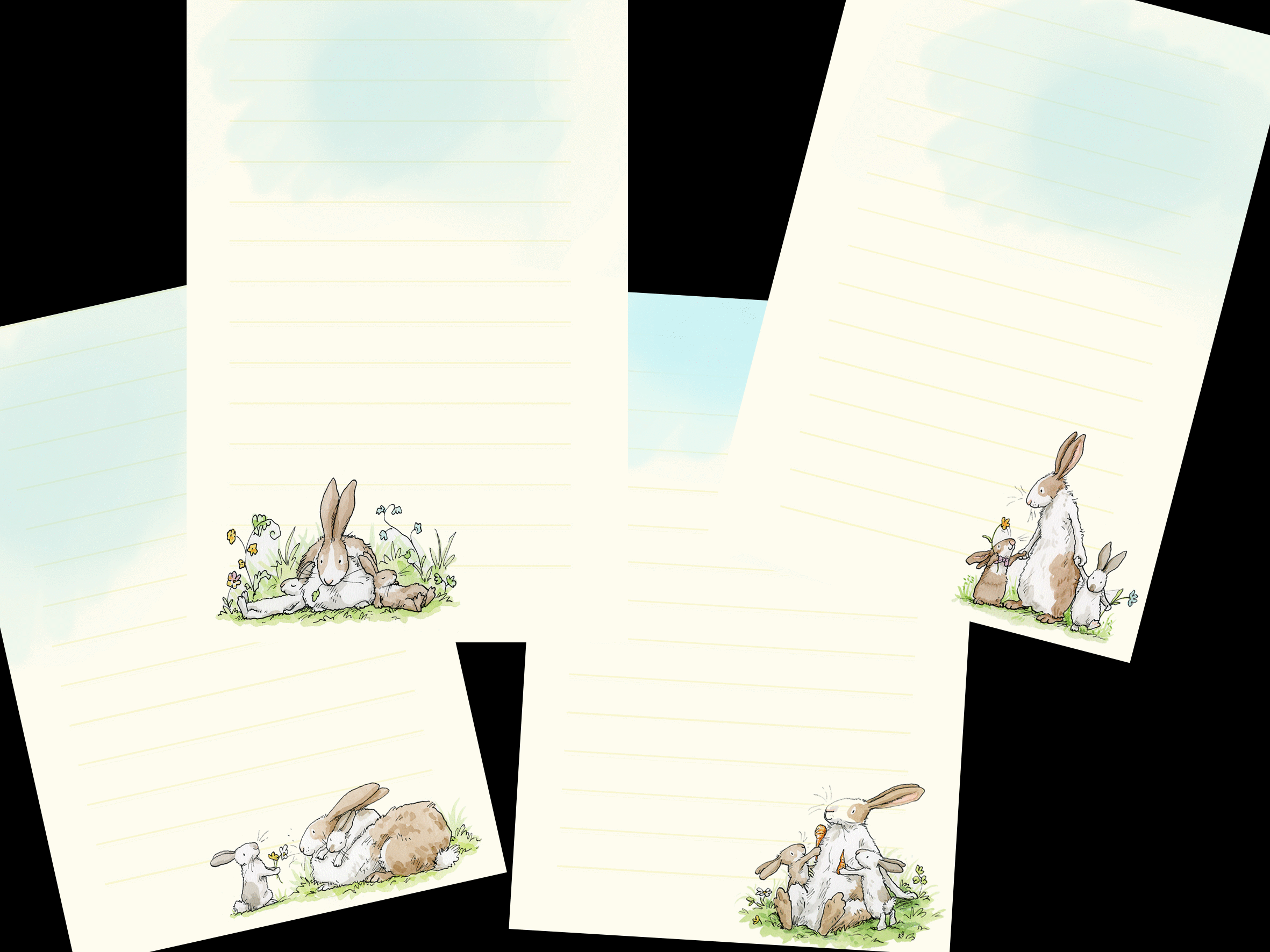 So if you are looking for a gift of a rabbit fancier, look no further than Two Bad Mice. We simply have the best!
You can see all Two Bad Mice Rabbit products here: https://shop.twobadmice.com/rabbit-lovers/
We have a Pinterest Board with Gifts for Rabbit Lovers : https://www.pinterest.co.uk/twobadmicecards/gifts-for-rabbit-lovers/